Social Security Funeral Benefits
---
The Social Security Administration (SSA) should be notified as soon as possible when someone dies. We will complete the necessary paperwork and submit it to the SSA for you, however you should also be aware of certain benefits you may be eligible for.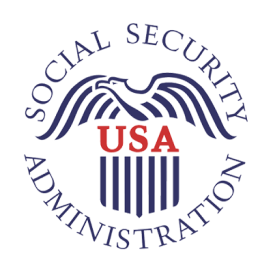 Who is Eligible?
---
Most payments go to a surviving spouse, who is eligible to collect benefits from age 60 (50 if they are disabled). The amount of payment is based on age, and ranges from 71.5% to 100% of what the decedent was entitled to receive. There is an exception to this age requirement if the surviving spouse is caring for a child of the decedent who is under 16 years old or disabled. In those situations there is no minimum age requirement and the payment is 75% of the eligible payment amount.
The following groups may also be potentially eligible to receive survivor benefits: Minor and Disabled Children: The child must be under 18 years old, or up to 19 and 2 months if they are still in high school full time, or have a disability dating from before they turned 22. Grandchildren and stepchildren may also qualify. All children must be unmarried to be eligible, and the payment amount will be 75% of the decedent's benefit amount. Parents age 62 or older who were financially dependent on a child who dies may be eligible to receive survivor benefits. The payment amount is 82.5% of the decedent's payment for a single parent, and 75% of the payment amount for two parents. An ex-husband or ex-wife can collect survivor benefits in the event that the marriage lasted 10 years or more.
Lump Sum Death Payment
---
A one-time lump-sum death payment of $255 is paid to a surviving spouse if they were living with the decedent at the time of death, or if they were receiving benefits on the decedent's SSA record for the month of death in the event they were living apart. The payment can be made to a surviving child if there is not a surviving spouse, provided the child is eligible for benefits for the month of death.
Monthly Survivor Benefits:
---
If the decedent was receiving monthly Social Security payments at the time of their death, a surviving spouse or family member may be eligible to continue receiving those benefits after their death. The amount is based on what the decedent was eligible for at the time of their death.
You can find more information about the available benefits and how to apply for them here. We are also always available to help direct you to the appropriate resource if you want additional assistance.
In addition to using the Social Security website, you can call them toll-free at 1 (800) 772-1213. Staff can answer specific questions from 7 a.m. to 7 p.m., Monday through Friday. They can also provide information by automated phone service 24 hours a day.
If you are deaf or have difficulty hearing, you may call the TTY number at 1 (800) 325-0778.