When Death Occurs
---
Immediately following a death there are a few things you can do to begin the process of funeral arrangements and legal proceedings. Please do not hesitate to reach out to us if we can do anything to help, we are here to work through this process together.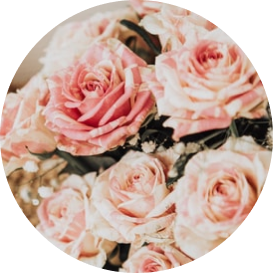 Your First Steps
---
Losing a loved one, even when the loss is expected, can be a devastating experience. Feelings of sadness, numbness, shock, and disbelief are common, even when you think you were prepared for the death. Nobody can predict how they are going to respond to someone dying and those emotions can be complicated. Many people feel overwhelmed with the number of decisions that must be made and tasks that need attention during this time. It can be a lot to manage, especially when you are working through your own grief. We understand what you are facing and are here to help and support you through this time.
Notify Proper Authorities
---
When someone dies while in a nursing home, hospital or other similar care facility, the staff will inform you and also notify the proper authorities about the death.
In the event the death occurs at home or another location (such as a place of employment) while someone else was present, you should contact emergency services or the deceased's physician first. They will need to document the cause of death and complete the necessary paperwork.
If the deceased was alone when they passed away, the police need to be notified before anything is done or the person is moved to another location.
Call The Funeral Home
---
During our first phone call, your funeral director will help you make all of the arrangements. We will gather information necessary to transfer your loved one's remains into our care at our facility. We will determine if there are pre-arrangements in place and what your preferences are for basic services, such as embalming. You can feel free to ask any questions you may have at this time. We will also have a longer meeting in person where we can discuss arrangement details more comprehensively when you visit the funeral home.
Our initial phone call will also cover what you need to bring to our first meeting, including any necessary documentation or paperwork. You should also consider what clothing you would like your loved one to be dressed in if you are choosing a burial and a viewing, and bring those items with you when we meet. Don't hesitate to reach out and call us whenever you need help. Our job is to help provide answers, resources and assist you during this difficult and emotional time.
Meet The Funeral Director and Staff
---
During our first meeting, our focus will be on planning the arrangements for your loved one's services. We will review our list of the packages and services we offer and help you decide which options best meet your needs based on your family's wishes and your budget.
You'll need to choose between burial or cremation and what type of services you would like to hold. If you decide on a burial, we will help you select a casket, determine the location of the burial, and help coordinate additional details, such as a graveside service. Regardless of the type of disposition you choose, we will also help you schedule a time and date for any services, arrange for any transportation, and coordinate any people participating in the services, such as clergy, speakers, or pallbearers.
We will also use this time to draft an obituary for your loved one. It can be very helpful to bring any mementos that you would like to include in the services or obituary, such as photographs, videos, letters, or other important keepsakes. These things help us get to know the person who passed away and give us a better understanding of who they were. We truly enjoy getting to know the families and people we are honored to work with.
File For A Death Certificate
---
The death certificate is a very important legal document and has details like the cause of death and vital statistics information. It is usually signed by the attending physician, although sometimes a coroner or medical examiner will sign the death certificate if the death was due to an accident. You will need several certified copies of the death certificate when handling tasks like accessing the deceased's bank accounts, safety deposit boxes, transferring ownership of property, filing insurance claims and other important matters. We can help you determine how many copies you may need and get them ordered for you.